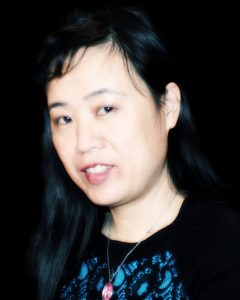 Dr. Hong Ma is committed to use natural methods which could strengthen the body's immunity to help patients feel better naturally. She has nearly 30 years clinic experience in Traditional Chinese Medicine.
Dr. Hong Ma received her medical degree in Traditional Chinese Medicine (TCM) from Shandong University of Traditional Chinese Medicine after 5 years education, then she worked as a clinic physician in Shengli Oilfield Centre Hospital for 17 years, she has cured tens of thousands of people during the period with her extensively TCM knowledge and affluent clinic skills. She trained in Emergency Room and cardiovascular medicine in Qilu Hospital of Shandong University in order to enhance her expertise in both TCM and Western Medicine. This unique experience lets her distinguished from general acupuncturist, She is not only a acupuncturist, but also a few practitioner who use Chinese Herbal skillfully. She is a real Traditional Chinese Medicine Doctor in Denver area.
Dr. Hong Ma has the Nationally Certificated Diplomate both in acupuncture and Traditional Chinese Medicine through the NCCAOM and is a Colorado licensed acupuncturist. Besides her clinical practice, She also is the instructor of Colorado School of Traditional Chinese Medicine (CSTCM).
Dr. Ma is a very caring practitioner with extensive clinical skills experiences, specializes in the treatment of pain, stroke, women's health, immune disorder, allergies, stress, depression, insomnia, some nervous system diseases, such as: paralysis, Bell Palsy,sports injury, car accident injury. She is one of the best practitioner in acupuncture and herbal therapy with skillful clinic experience at Centennial and Denver area.