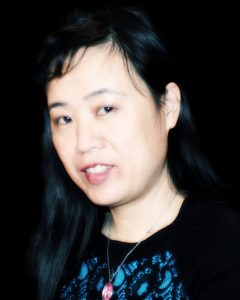 Dr. Ma is nationally certified as acupuncturist and practitioner of oriental medicine through the NCCAOM. She is the owner of Natural Acupuncture clinic and is an instructor at Colorado School of Traditional Chinese Medicine (TCM). She has nearly 30 years clinic experience in Traditional Chinese Medicine.
Dr. Ma received her medical degree in TCM after completing the five-year TCM program at Shandong University of Traditional Chinese Medicine. She has also trained at Emergency Room and Cardiovascular Department in Qilu Hospital of Shandong University and gained experience in treating her patients by combining TCM with Western Medicine.
She has worked as clinical physician in Shengli Oilfield Centre Hospital for 17 years. During that time, she has treated tens of thousands of patients, providing her with extensive experience to perfect her diagnostic skill.
Dr. Ma is highly experienced in using all TCM treatment forms, including herbs, acupuncture, cupping, and moxibustion. She often combines different methods and techniques to achieve the best outcome for her patients.
She is very caring and attentive. Seeing the smile on her patient's face is the biggest reward to her. In her spare time, she reads ancient Chinese classics and case studies on TCM. She is always on the lookout for the best treatment for her next patient.
Areas of expertise:
Common illnesses, such as cold, flu, diarrhea
Allergies and immune disorders, such as skin rashes and eczema
Chronic fatigue, stress, depression and insomnia
Stroke, cardiovascular disease, high blood press
Women's health
Neurological illness, paralysis, Bell's palsy and others
Pain and injuries, such as sports injuries and car accident injury